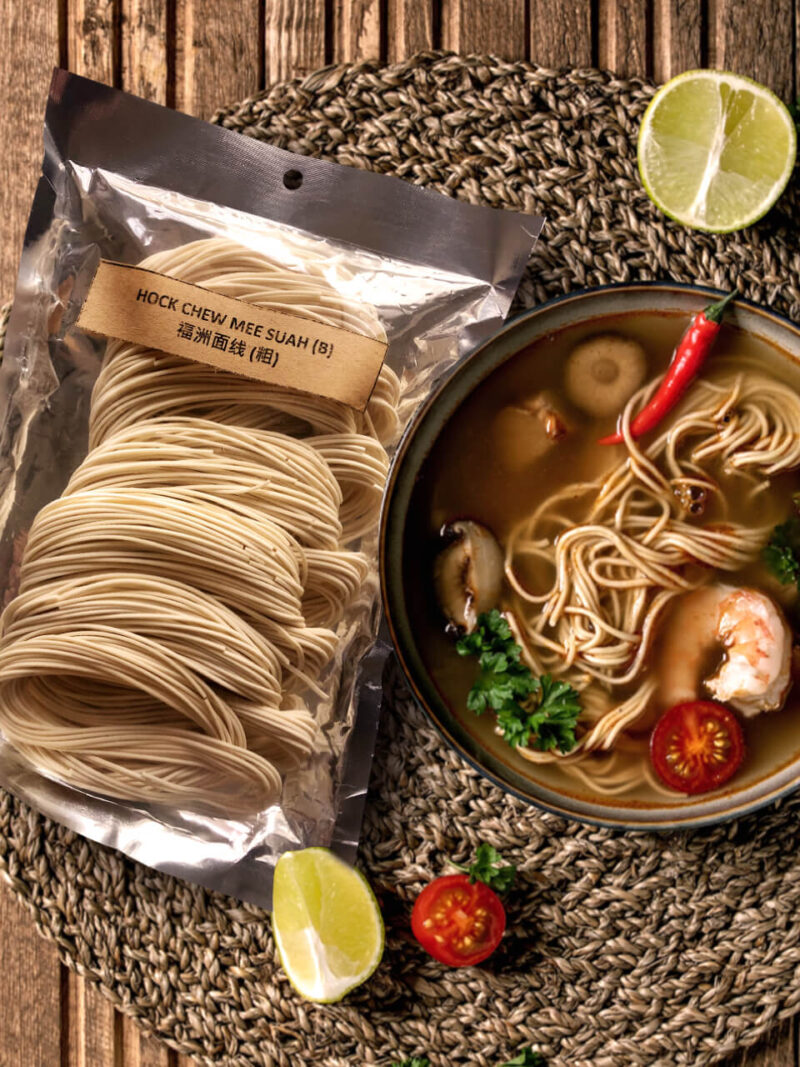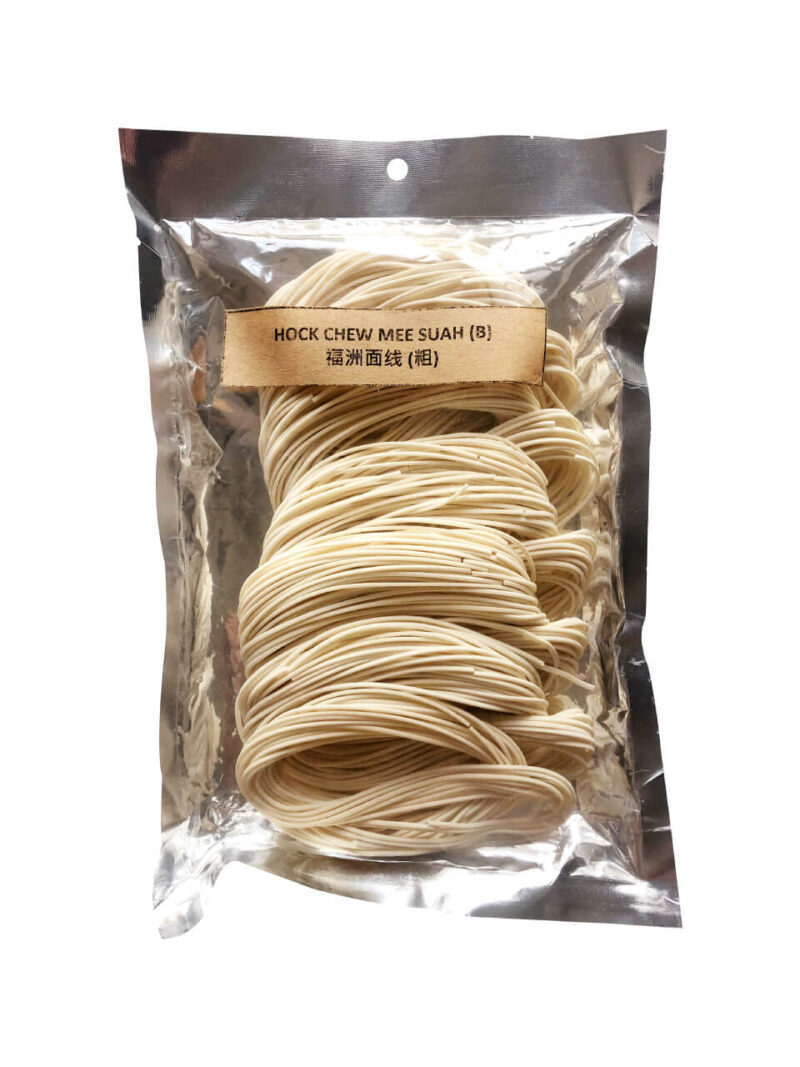 You cannot add "Ming Ang Concentrated Honey Lime Juice 1L" to the cart because the product is out of stock.
Hock Chiew Mee Suah (Thick)
$4.20
Traditional food in Fuzhou – mee suah. It has a thick and brittle texture that all kids and folks love it! We prioritize health concern issues seriously, that's why our mee suah is all without any additional preservatives and additives. The long and thick mee suah symbolizes longevity in the Chinese culture. Hence, as a sign of good fortune in life, mee suah always cook for elders to eat. Nowadays, it is also cooked as "spaghetti" with a different amount of ingredients to serve everyone.
280gm +/-
In stock